Some 110 scholars and students from around the world convened in person and online at NYU Shanghai last month to tackle the theme of "Migration, Urbanization and Community Governance" at the fourth annual conference of the International Chinese Sociological Association (ICSA). Hosted by NYU Shanghai's Center for Applied Social and Economic Research (CASER) November 20-21, the conference was the association's first annual meeting to be held in China.
"Migration and urbanization are trends that will shape China's socio-economic trajectory for decades to come," said CASER Director and Yufeng Global Professor of Sociology Wu Xiaogang, who is also the ICSA's inaugural president. "The emerging urban/metropolitan life has not only posed great challenges to people's livelihood and social governance but has also become a research frontier for social scientists."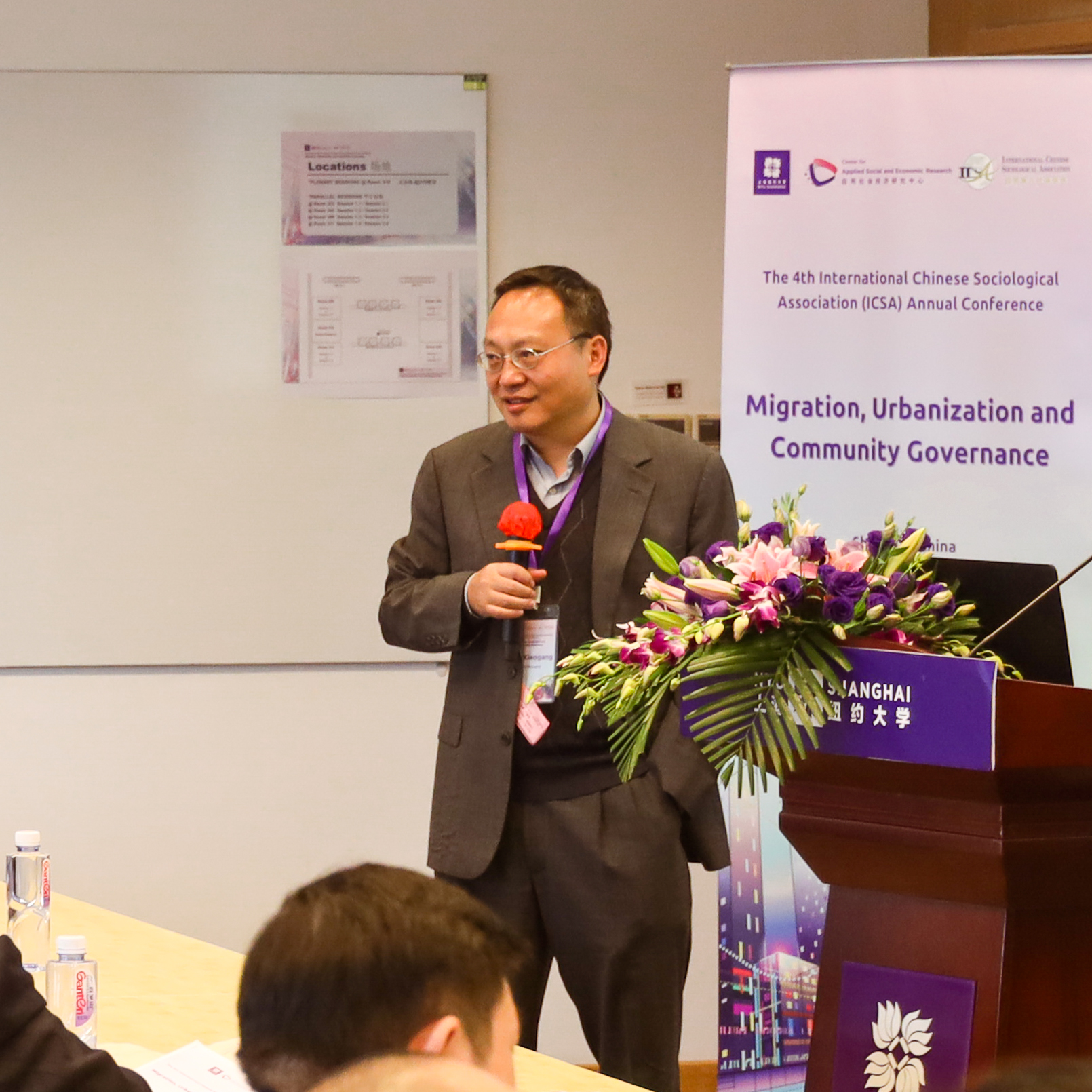 NYU Shanghai Vice Chancellor Jeffrey Lehman welcomed participants to Shanghai, noting that both the city and the university are poised to become a nexus of cutting-edge sociological research on China. "A year ago we launched CASER, aiming to promote rigorous, multi-disciplinary research on the most pressing issues related to China's socio-economic development, including urban neighborhood and governance issues," Lehman said. "Shanghai is an ideal place to study these issues, and social science research at NYU Shanghai can play a significant role."
Conference keynote speaker and Lewis-Sebring Distinguished Service Professor of Sociology at the University of Chicago, Stephen Raudenbush, introduced his team's research and key findings on neighborhood collective efficacy – the capacity of neighbors to work together to achieve common goals – in Chicago-area neighborhoods and their implications for cross-national research based on his recent living experience in Shanghai.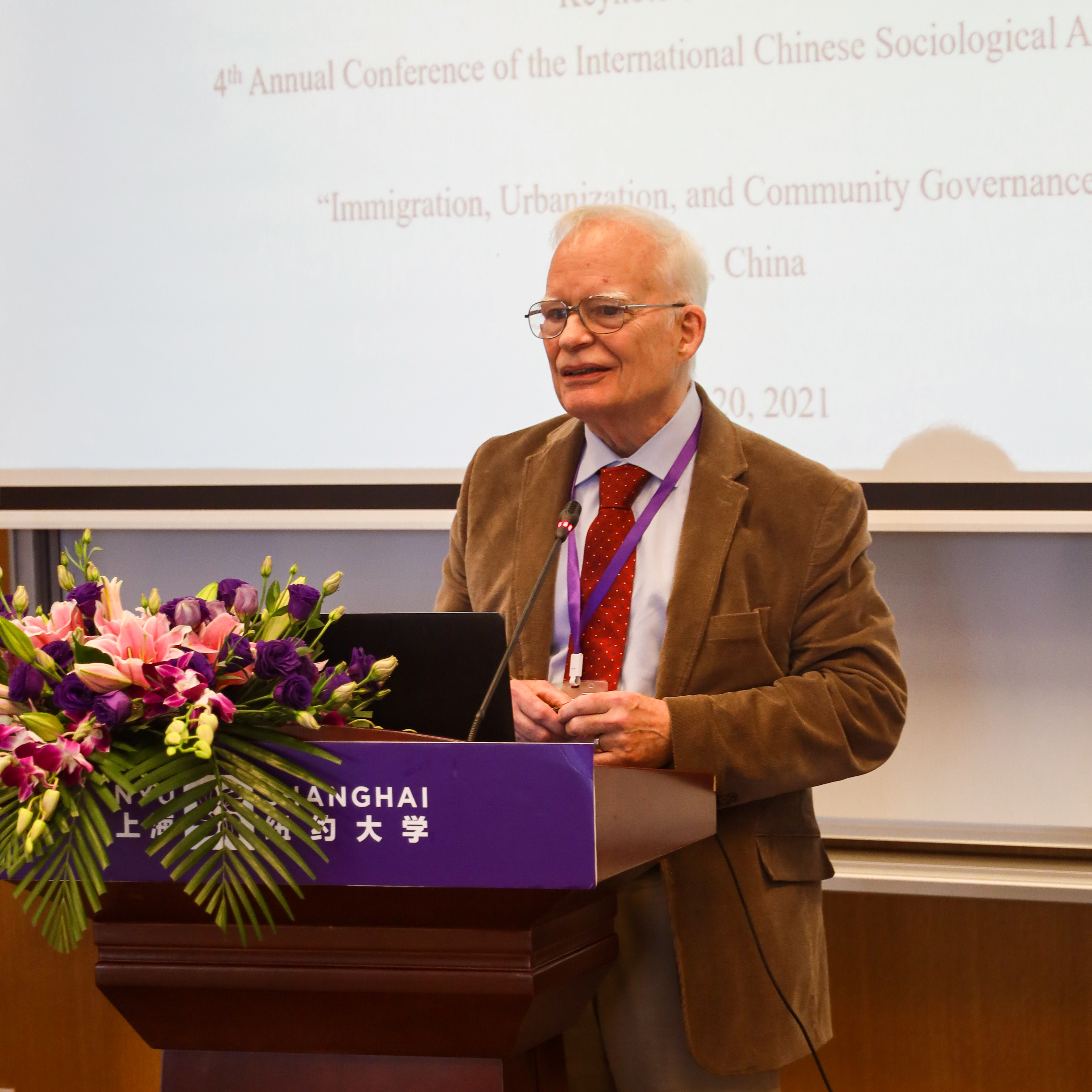 "A comprehensive study of Shanghai's residential committees, using today's methods, would possibly be a landmark project," Raudenbush said.
Professor Zhou Min, Distinguished Professor of Sociology & Asian American Studies at the University of California at Los Angeles, also delivered an online plenary speech entitled "International Migration and Urban Transformation: the Case of Los Angeles, USA." Zhou showed how international migration has changed the nature, shape, and social fabric of metropolitan Los Angeles, and how urban development has affected subsequent migration flows, alternately facilitating or hindering immigrant resettlement and integration. These findings shed new light on the ebbs and flows of growth and urbanization in several Chinese metropolitan areas.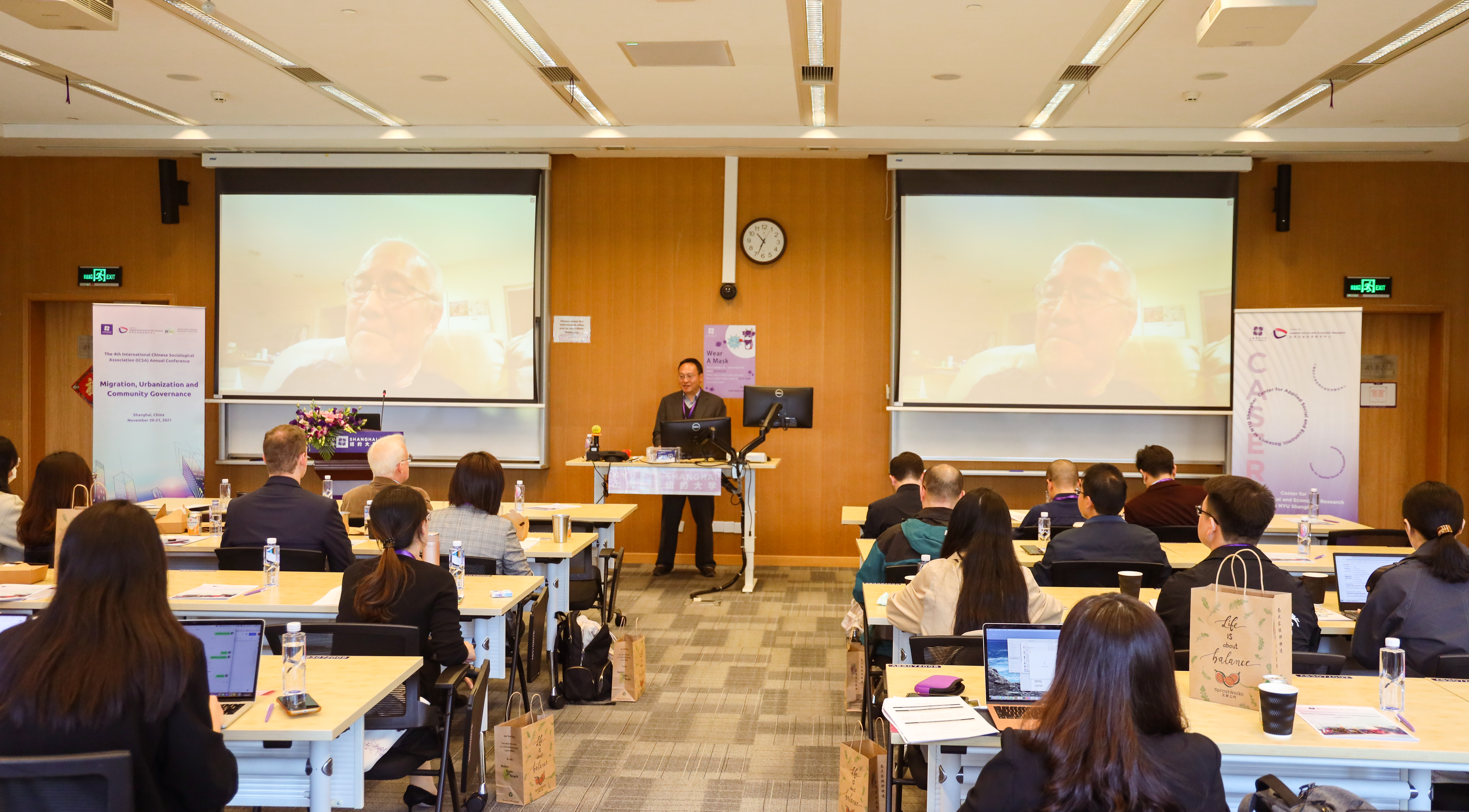 Lin Nan, Oscar L. Tang Family Distinguished Professor Emeritus of Sociology at Duke University, speaking to the conference audience via video
The conference also celebrated emerging young scholars with the awarding of the Nan Lin Graduate Student Paper Award to Mr. Wang Yapeng (PhD Candidate at the University of Virginia) for his paper entitled "Closing the Gender Gap in College Attendance: Variation by Family Background in China Over Time." The ICSA board also announced the launch of a new fundraising program to establish an Early Career Award in honor of Xie Yu, Bert G. Kerstetter '66 University Professor of Sociology at Princeton University, to recognize his pioneering contributions to scientific research on Chinese societies, his significant contributions to the ICSA and its predecessor the North American Chinese Sociological Association (NACSA), and his mentorship of and inspiration to future generations of scholars.
The conference culminated in five parallel sessions in which researchers introduced and discussed a total of 81 papers on topics including migration and urbanization, residential segregation, education, marriage and family, and public health.
"CASER and NYU Shanghai are striving to become an international exchange hub for social science research on contemporary China, and NYU Shanghai is in a unique position to help connect global scholars with the Chinese academic community and Chinese scholars with the global academic community," Wu said. "CASER shares a common mission with the ICSA, and it is our great honor to host the ICSA annual conference."